Turning on JDLink™ connectivity enables you to experience higher levels of productivity by enabling remote diagnostics and proactive support via your John Deere dealer. John Deere Connected Support tools - available anytime, anywhere - are available online and through mobile applications to keep your equipment running when you need it. Through the information and dealer support provided, you can make quick and well-informed decisions, saving time and improving efficiency.
Connected Support benefits: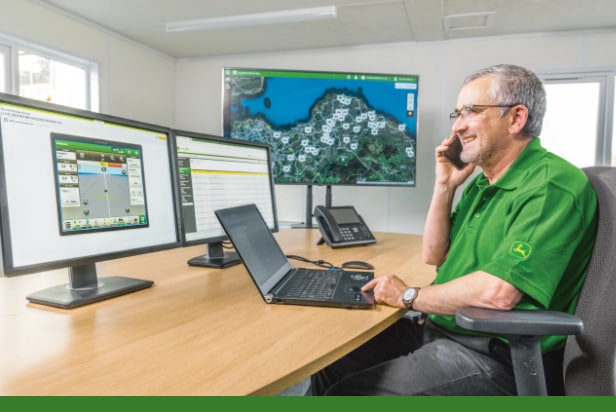 A genuine partnership
Through remote diagnostics and proactive dealer support, you'll experience a genuine partnership with your dealer, improving your customer experience and enabling higher levels of productivity.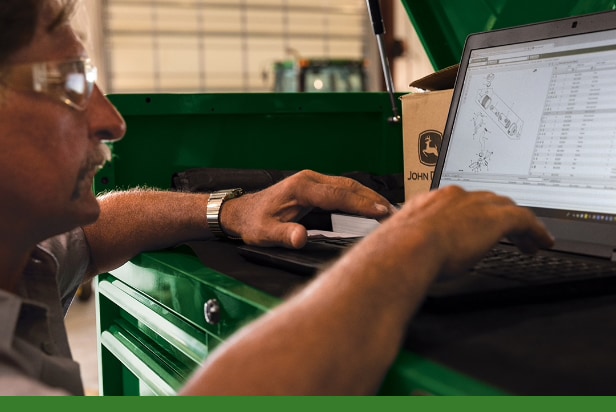 The right parts at the right time
You'll receive efficient remote support from your dealer through Expert Alerts and Service ADVISOR™ Remote, proactively monitoring machine needs and analysing Diagnostic Trouble Codes (DTCs). This allows technicians to arrive with the right parts at the right time to keep the machine running.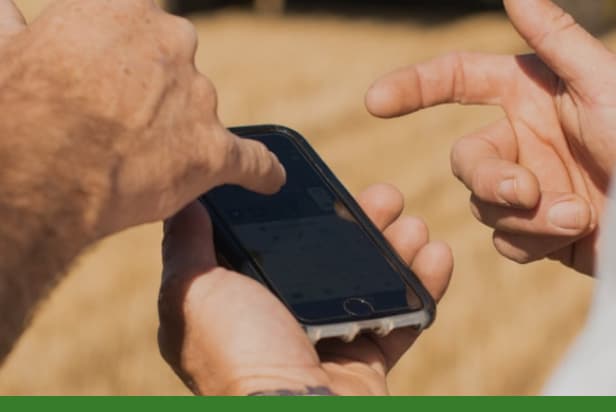 Easier management
With JDLink™ and the Operations Center, you can see critical and timely maintenance and performance information for your machines online. You can move data to and from machines easily, securely and wirelessly. These capabilities allow easier management of your entire operation.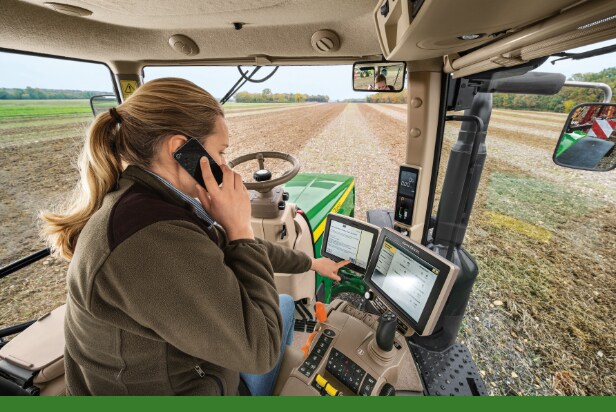 Information at your fingertips
Through mobile and online applications, you have information at your fingertips. You can view connected equipment settings and readings, enabling quick and confident business decisions - saving time and driving profitability.
Nothing has your back like John Deere Connected Support
When Agnire Farming had an unexpected issue in the field, their dealer diagnosed and resolved the issue in under 5 minutes, without even leaving the dealership. Watch their story to hear the benefits of our redefined service and customer support.
An error message with Bulla Burra's seeding tractor at peak time could have resulted in potential downtime if it wasn't for their local John Deere dealer. Learn how their dealer equipped with John Deere Connected Support had the tractor up and running within 15 minutes without having to leave the dealership, and how these industry leading tools can improve your uptime and productivity today.