Don't just dream it,
Deere it.
Whatever you dream of for your property, with John Deere's range of versatile equipment and hands-on support from our expert local dealers, there's nothing to hold you back from turning it into a reality. So, don't just dream it. Deere it.
Born to Ride
From humble field to epic dirt bike track, saddle up with this father-son duo as John Deere helps turn their dreams of two-wheeled thrills into reality.
From Rough to Green
Tee off on an exciting ride as John Deere helps transform a bumpy paddock into putting green perfection for a golfer with dreams of making it big.
Queen of the Coop
Roam free with a chicken loving lady and her trusty John&nbspDeere machines, as she turns untamed fields into a feathered paradise for her girls.
Riding Lawn Equipment
Our range of mowers has you covered for all property types, whether you have plenty of trees to get around, or just a large area, we've got the mower for you.
Learn More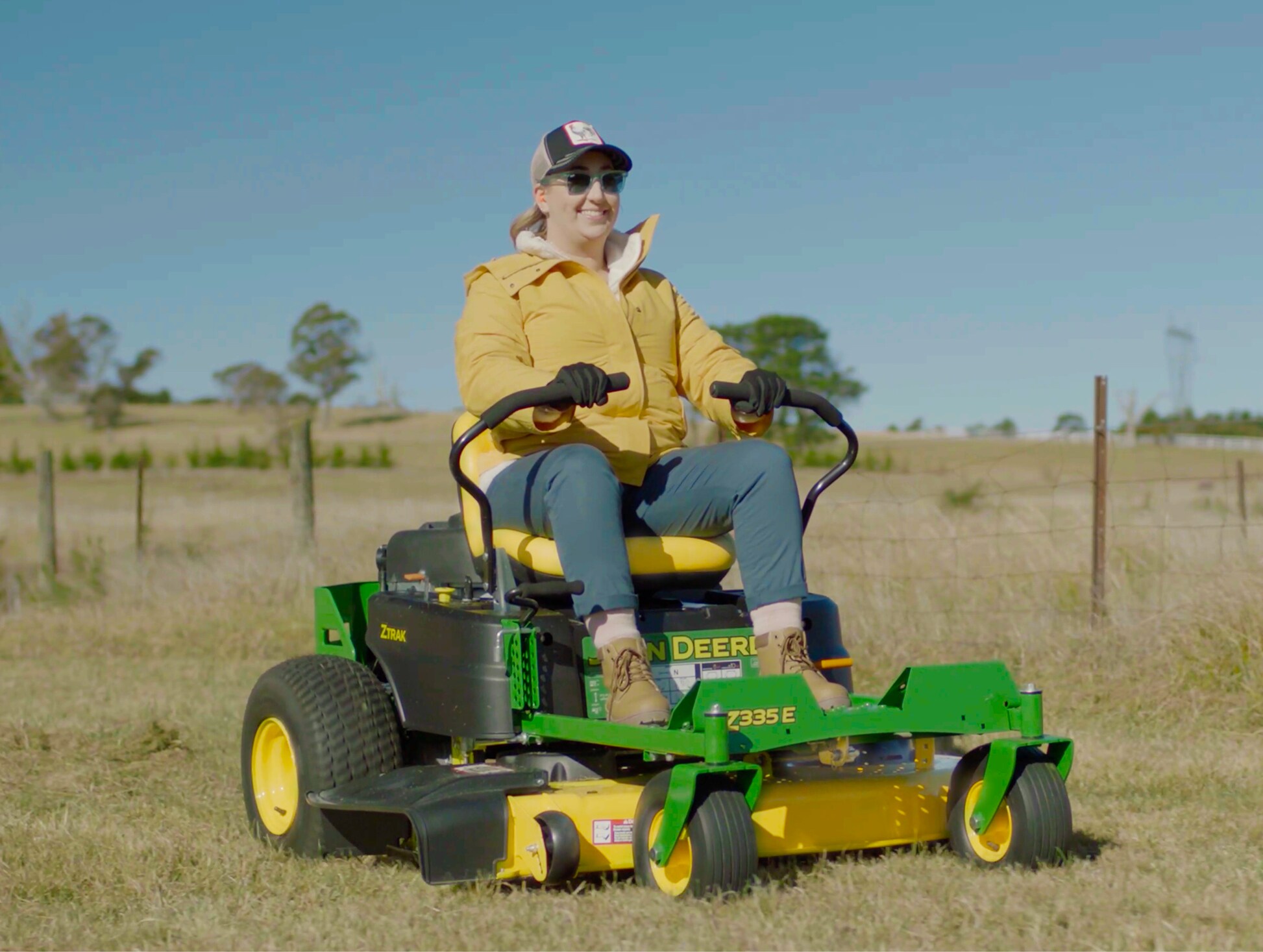 Lifestyle Tractors
Need to do more than mowing? Our range of compact tractors can do it all. Add loaders, mower decks, backhoes and more to make your machine the perfect all rounder.
Learn More