Key features
Warranty^
ON ALL MODELS
UNDULATING
Terrain
Attachments
available
Our new 100 Series Ride-on Mowers combine strength and reliability with yard-friendly simplicity, comfort and control. With a choice of models and a wide range of features and options to choose from, the 100 Series has something for everyone. These robust ride-on mowers are engineered for years of trouble-free service and combine superb cut quality with outstanding ease of use.
FINANCE# AVAILABLE
30 MONTHS TO PAY
#Reverts to variable cash advance rate. Offer valid from 13/08/18 - 31/03/19. Annual Fee $79.00. Minimum purchase $750.00.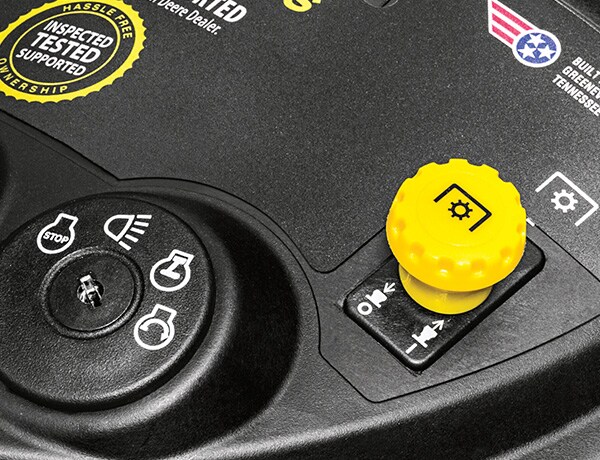 Electric PTO
Provides instant engagement of mower blades. Ignition switch and single lever throttle/choke are on the dash within easy reach. (Available on selected models only.)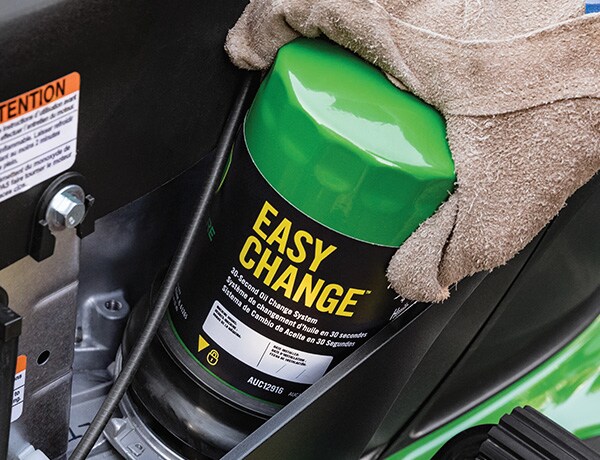 John Deere Easy Change™ 30-Second Oil Change System
We've changed the oil change, so anyone can do it. No mess. No fuss. No problem. The oil and oil filter are all-in-one. Twist. Lock. Done. It's that easy. (Available on selected models only.)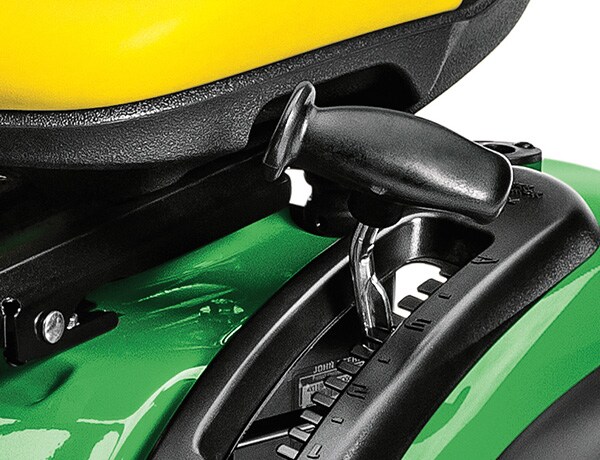 The redesigned mower deck lift lever
Minimises effort. The 0.64 cm (0.25 in.) height-of-cut increment adjustment is as precise as ever.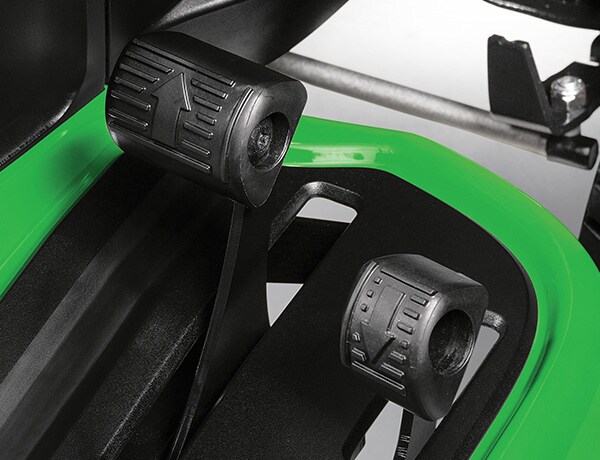 Side-by-side pedals
Easily change from forward to reverse with two-pedal foot control for effortless speed and direction changes.