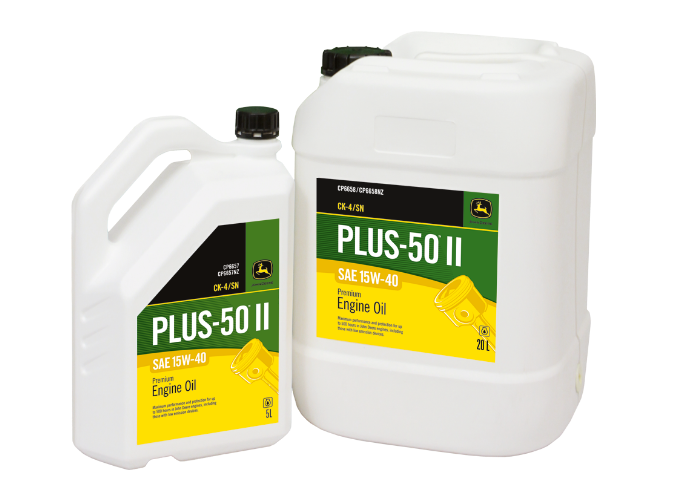 Plus-50™ II Premium Engine Oil
With Plus-50 II, we've taken engine oil to the next level. Designed, developed and tested specifically for John Deere engines, it reduces downtime and increases drain intervals, performing up to an amazing 500 hours.^
Still better than even the required standards, Plus-50 II will keep your John Deere on the job as long as you are. This Premium Engine Oil is only available at your local John Deere Dealer.
"IT'S THE EXTRA HOURS WE GET OUT OF THE OIL WITH THE SIZE OF OUR OPERATION THAT MAKES A BIG DIFFERENCE. IF THERE ARE LONGER (OIL INTERVALS) BETWEEN SERVICING WE CAN GET MORE DONE WITH OUR MACHINES."
"THE OIL COSTS MORE BUT YOU GET CONSIDERABLY MORE HOURS OUT OF IT THAN OTHER OILS."
"IF USING A DIFFERENT OIL WE WOULD HAVE TO CHANGE OUT MORE FREQUENTLY. WE CHANGE OUT BETWEEN 450 AND 500 HOURS."
"IT IS CERTAINLY A BIG PLUS (GETTING UP TO 500 HOURS) BECAUSE WE DO LIKE TO RUN THE MACHINES OUT AS LONG AS WE CAN, AS THEY ARE OFTEN A LONG WAY FROM WHERE WE DO OUR SERVICE."
BUY 205 L OF
Plus-50 II ENGINE
OIL AND BE IN TO
WIN A
XUV865M
GATOR PLUS GET 20 L of
Hy-Gard™ FREE*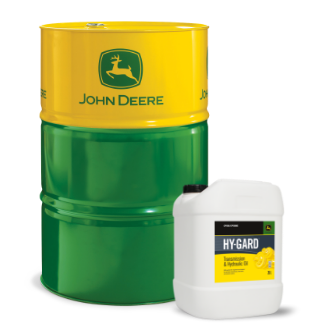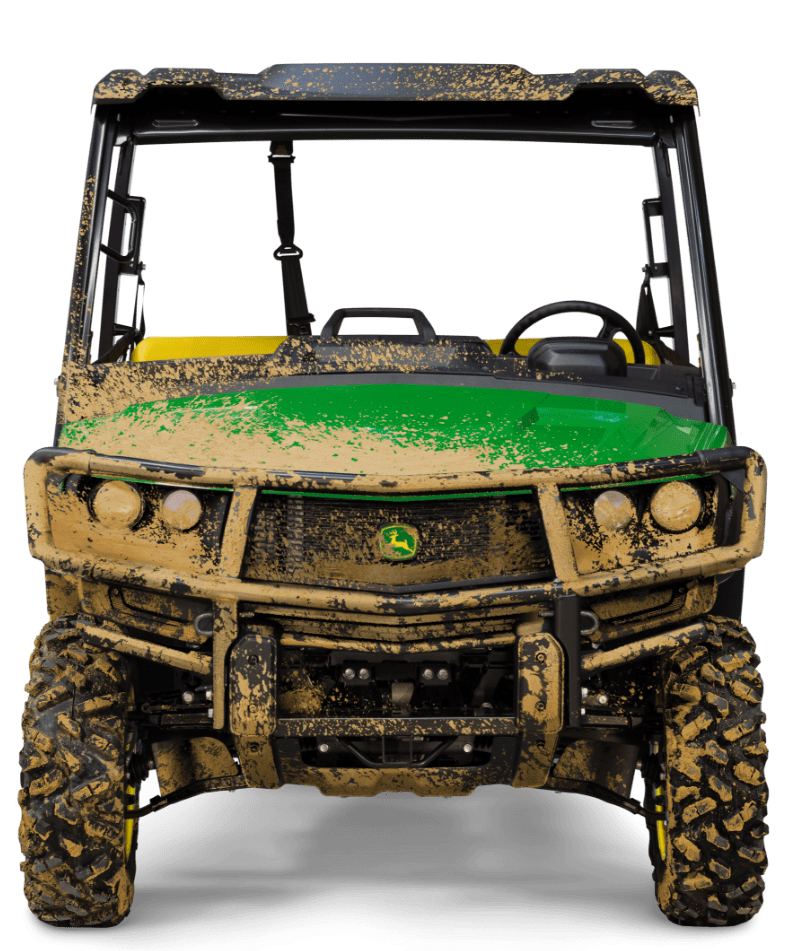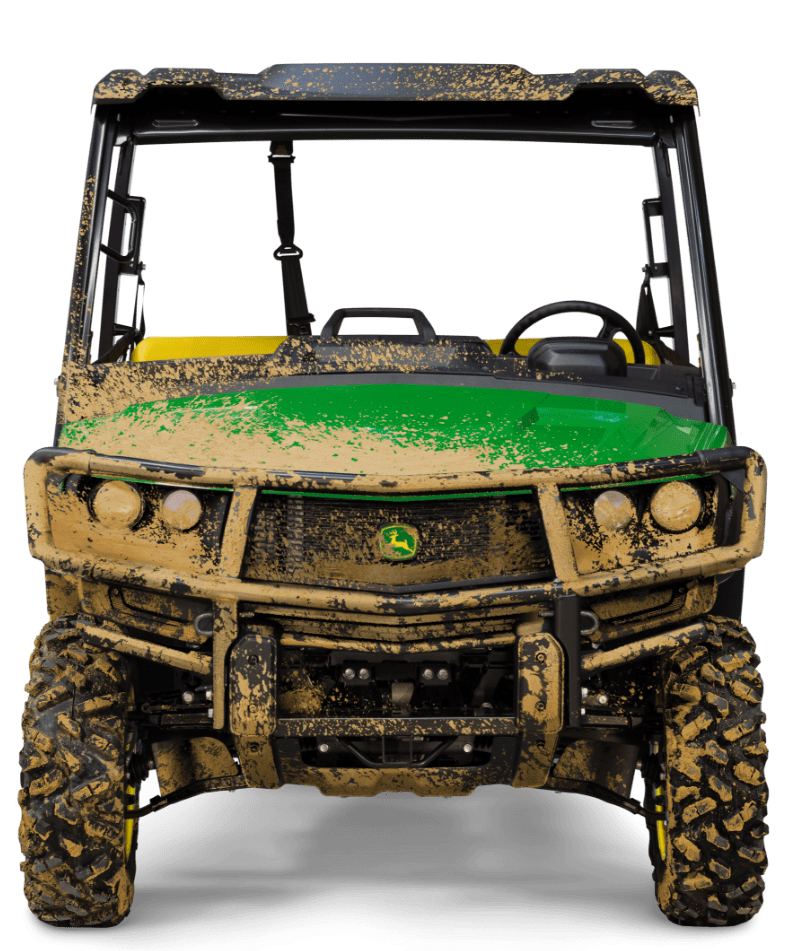 Make your minimum purchase of 205 L of Plus-50 II between 1 April – 28 June 2019 to be in the Gator™ Utility Vehicle draw and receive your 20 L cube of Hy-Gard!* Plus get a $50 voucher towards genuine lubricants purchases, valid between 1 July – 20 December 2019.*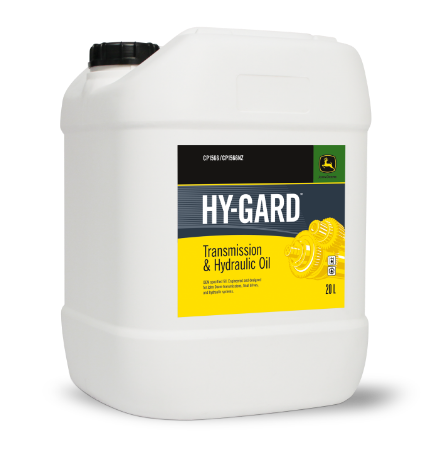 Hy-Gard Hydraulic and Transmission Oil
Your machine depends on hydraulic oil to do so much – prevent wear, provide friction, handle extreme pressures and stop deposits.
Hy-Gard is formulated by John Deere engineers to perform well beyond even our own minimum standards. Features like friction modifiers and viscosity improvers ensure premium performance and gear-wear protection in all off-road conditions. Pick the oil your equipment deserves. Pick the best.
John Deere's range of quality oil, grease and coolants can keep your equipment running better for longer.
Oil cost calculator
It all adds up. Compare the combination of John Deere oil and filter annual costs with the competitors' offerings. This winning combination can help you save on costs with an extended drain interval up to 500 hours!^