CombineAdvisor™
Set, optimise and automate your combine for the most effective performance based on real time crop and paddock conditions.
Combine Advisor™
The Combine Advisor package includes seven automation technologies that let you maintain the performance settings you choose, regardless of crop conditions. This package uses the ActiveVision™ cameras on the clean grain and tailings elevators to automatically calibrate the rotor speed, concave clearance, chaffer and sieve opening, and fan speed.
MyOperations™
John Deere MyOperations mobile app allows you to monitor and manage changes in environmental conditions and labour issues anytime, anywhere. Whether it's logistics that need to be tracked or machine settings viewed and adjusted remotely from anywhere, it's all at your fingertips. It also provides the tools to reflect on previously completed operations, ensuring today's decisions are data driven from past performance.
ActiveYield™
John Deere ActiveYield ensures accuracy of the combine's yield with no time spent manually calibrating by the operator. Automated sensors calibrate the machine by measuring the grain as the tank fills. The enhanced accuracy of the combine's yield data improves real-time decision-making, without the operator having to leave the cab.
Track System
Now you can start harvesting even if field conditions are less than ideal. The new Tracks System for the John Deere S700 Combines have a larger contact area over the previous design, so compaction is reduced and flotation improved. Ride quality and ground following is similarly improved with tandem bogie wheels. Plus move between fields faster with transport speeds up to 40 km/h.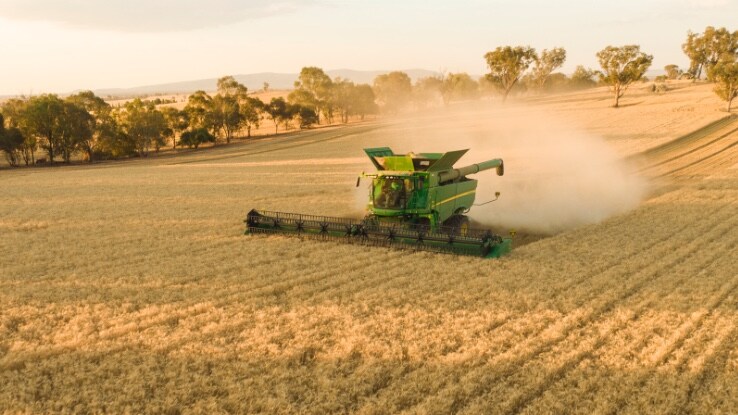 Machine Positioning
Take the fatigue out of combine operation. Our AutoTrac™ technology enables you to travel the most optimal pass in the paddock. Reducing soil compaction, operator fatigue and giving an improved operating experience.
AutoTrac™ uses GPS to accurately achieve repeatability in-season or long term. When used with RTK you can get a level of accuracy to within 2 cm.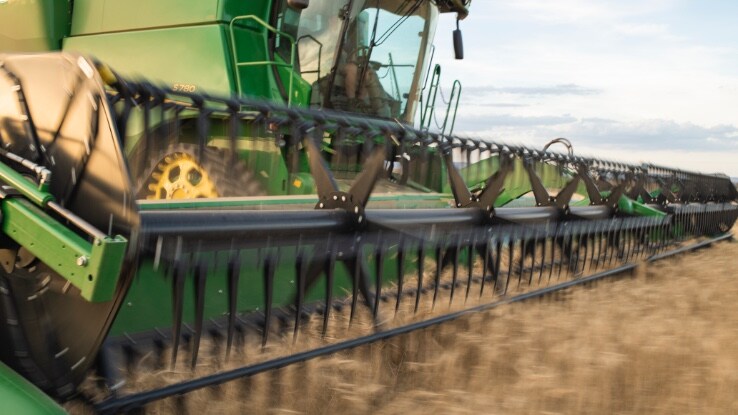 Machine Performance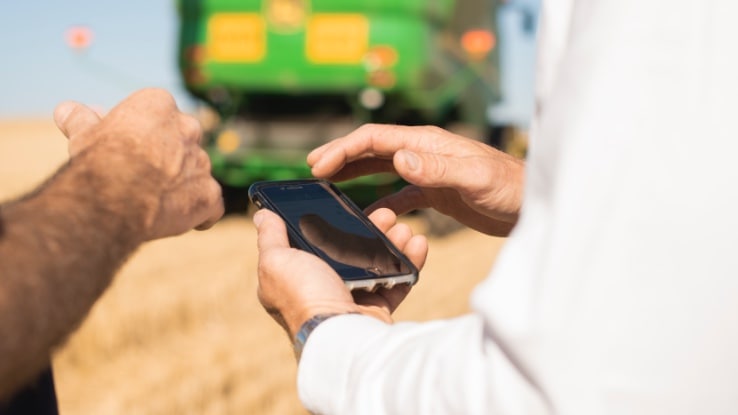 Farm Data & Support
Our Active Yield technology is more accurate and gives you more uptime. Real time decision-making utilises the improved accuracy of the combine's yield data. Plus, it requires no operator time to calibrate the yield monitor system.
John Deere Gen 4 Harvest Documentation allows you to automatically record yield and moisture, import seeding data from Operations Center and control data accuracy through automatic overlap management.
Operations Center gives you a complete picture of your operation and enables you to share data, prescriptions, maps, guidance lines and more between your John Deere machines. You can also send this data to partners such as agronomists while you are in the paddock.
With JDLink™ Connect and the MyOperations™ App you can manage operators and track machine performance from anywhere. See the locations of your machines, the ground they have covered and their progress throughout the day.
The simple and intuitive interface of our 4600 Command Center gives you a uniform look and feel across your small grains machines. This makes it easy and seamless to go from one machine to another, and easy for staff who only have to learn one simple system.
S700-Series Combines
Explore the S780 Combine